VITAMIN C
Vitamin C
600mg
NPN 80080079
Manufactured By Sisu
NON GMO
DAIRY FREE
GLUTEN FREE
SOY FREE
WHEAT FREE
VEGAN
IMMUNE, SKIN & ANTIOXIDANT SUPPORT FOR AN OVERALL GLOW
Vitamin C probably has more health benefits than just about any other nutrient. As a powerful antioxidant, Vitamin C works to improve everything from your immune function to skin health and pretty much everything in between
Helps support immune function and glowing skin

Enhanced bioavailability, absorption and retention

Non-acidic and gentle on the stomach
Why you'll love it
Because unlike the other 4,000 species of mammals who can manufacture Vitamin C on their own, humans have evolved an inborn error that prevents us from synthesizing it. And, because scurvy sucks. 
While Vitamin C is quite prevalent in raw fruits and vegetables, many Canadians just aren't eating enough, especially with the limited seasonal availability of local produce and the fact that today's fruits and vegetables contain about 30% less Vitamin C than our grandparents' did. 
Vitamin C probably has more health benefits than just about any other nutrient. As a powerful antioxidant, Vitamin C works to improve everything from your immune function to skin health and pretty much everything in between, including, but not limited to:
– Collagen synthesis
– Influencing neurotransmitters and critical enzymes
– Assisting with iron absorption
– Combatting the common cold
– Reducing the incidence and severity of gout attacks
– Reducing cholesterol
– Slowing the disease progression of osteoarthritis
– Suppressing biomarkers of oxidative stress
– Supporting cognitive development of infants during pregnancy
– Helping to keep skin glowing, healthy and young
– Replenishing lost vitamin C in smokers or those exposed to second-hand smoke
– Helping wounds heal faster
– And more!
Why this formula?
Search the literature and you will find that it's a toss up between using natural or synthetic forms of ascorbic acid. They both seem to have the same efficacy and bioavailability, meaning that they're both reasonable options. What's more critical in the case of Vitamin C is the source of that material being used to create the supplement. Many people are unaware that Vitamin C is most often synthesized from starchy vegetables such as potatoes, corn, beets and  tapioca. Given that corn is one of the top offenders for being genetically modified (GMO), there is concern that the Vitamin C would therefore also be GMO. While this technicality is still up for debate in the literature, our position is that it is always best to select a product with a non-GMO guarantee.
Our Vitamin C is patented calcium ascorbate made using a water-based, chemical-free process. The result is a buffered, non-acidic form that is gentle on the stomach and less likely to cause any of the digestive issues associated with regular vitamin C.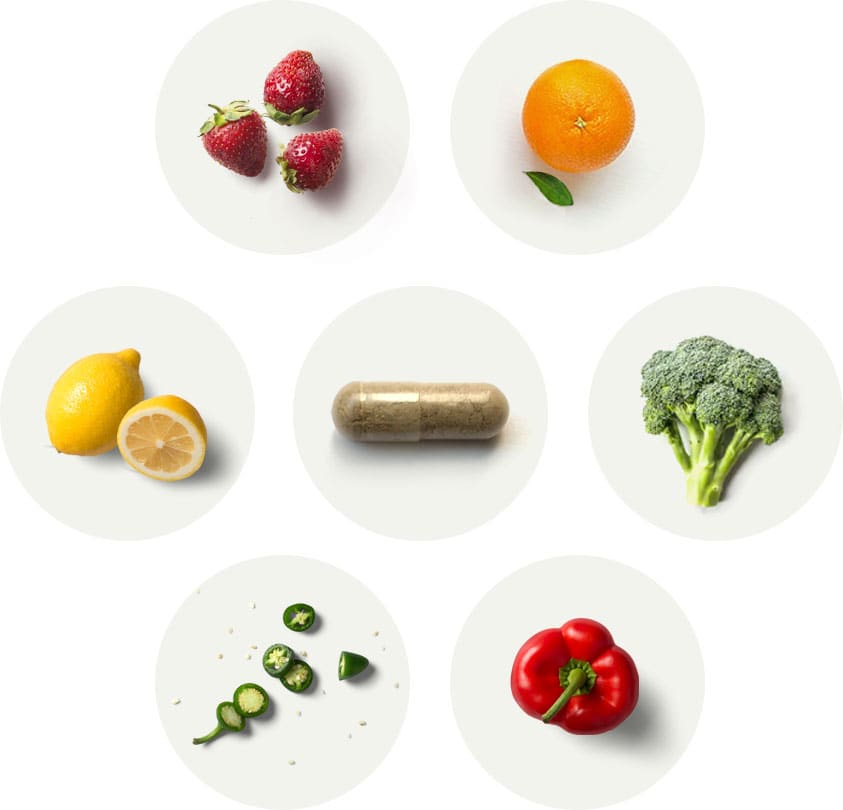 How much do I really need?
The recommended dietary intake for Vitamin C is actually quite low at about 90mg for adults, 100mg for pregnant women, 120mg for lactating women and 125mg for smokers. But keep in mind, these are the minimum doses required to prevent scurvy, and not necessarily what is required to help reduce the risk and protect against certain chronic diseases.  
Your true daily dose really depends on what your goals are. Since Vitamin C has such widespread benefits, often the dose is related to the condition you are trying to treat, though for otherwise healthy individuals who are looking to prevent disease, we recommend that you take 1 capsule twice daily. This is a safe dose to be taken year long for general immune support and wellness, however, if you feel it is needed, dosages can be increased during cold and flu season or times of stress
Still not sure what you're after?
Take our Health Assessment and let us help!
Nutritional Info
Supplement Facts
VITAMIN C (ESTER C)
PER 1 CAPSULE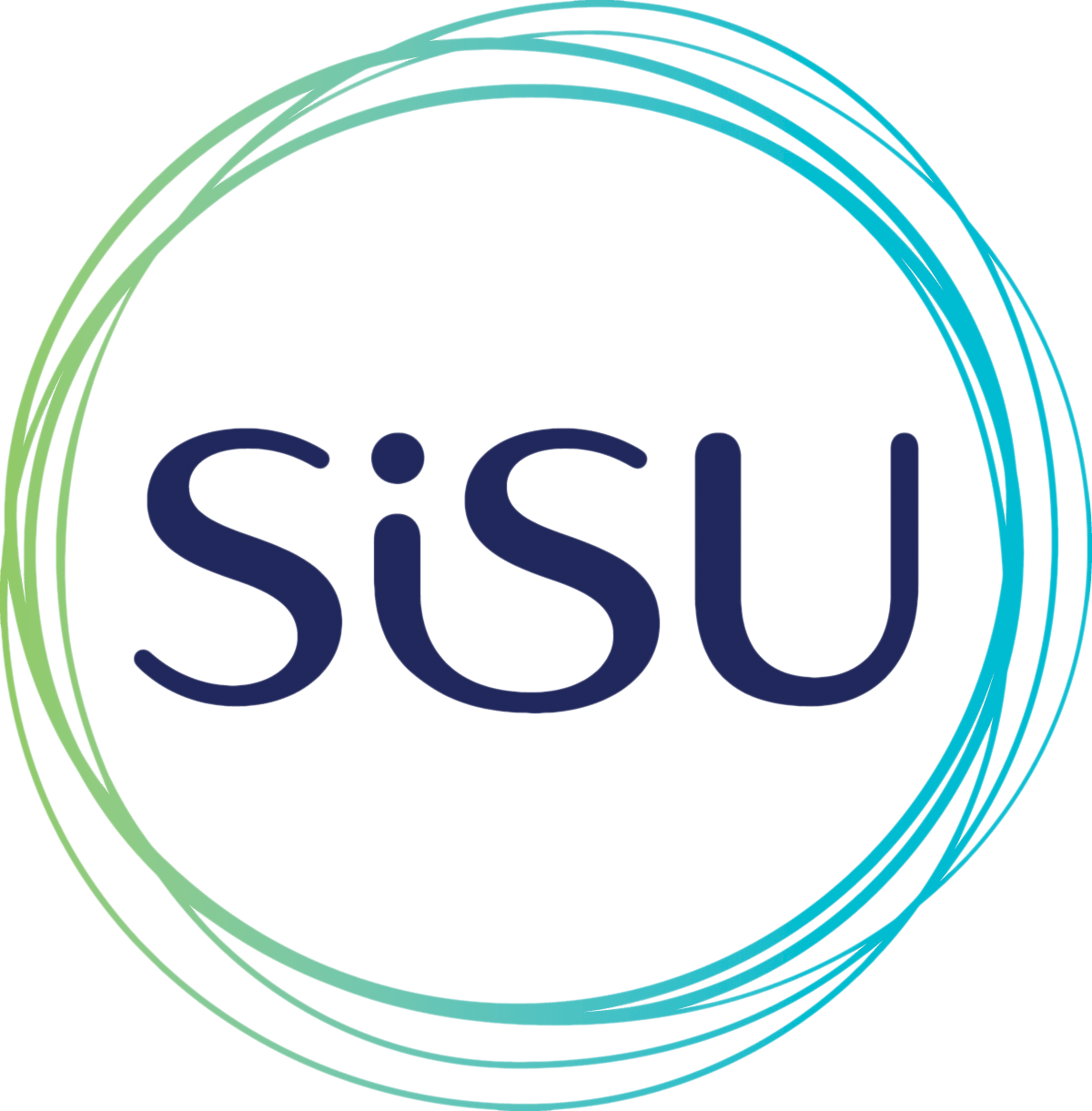 Amount Per Serving
Vitamin C (calcium ascorbate) from Ester-C brand calcium ascorbate
600mg
Calcium (calcium ascorbate)
72mg
Citrus bioflavonoids (lemon, grapefruit, orange, mandarin orange - fruit)
100mg
Non-Medicinal Ingredients: magnesium stearate (vegetable source), capsule shell (hypromellose)
Recommended Use or Purpose:  Vitamin C is a factor in the maintenance of good health and in the normal development and maintenance of bones, cartilage, teeth, and gums.
Recommended Dose (Adults): Take 1 capsule twice daily.
Cautions & Warning:   Diabetics should take Vitamin C supplements only under supervision, since it may affect blood sugar levels.People with genetic iron disorders should consult their physicians before using Vitamin C supplements, since it increases the rate of iron absorption. Too much vitamin C can cause diarrhea. Some researchers believe that abruptly ending high-dose Vitamin C supplementation can cause "rebound scurvy". This is controversial, but it is probably wise to reduce high doses gradually.
As with any natural health product, you should consult your healthcare practitioner on the use of this product. Store product in a cool and dry place. Keep out of reach of children. If you experience an adverse event or allergic reaction, discontinue use immediately and contact a healthcare professional.