L-THEANINE
L-theanine
225mg
NPN 80029566
Manufactured By Organika
NON GMO
DAIRY FREE
GLUTEN FREE
SOY FREE
CORN FREE
VEGAN
AVOID WHEN PREGNANT/BREASTFEEDING
IMPROVED RELAXATION, ATTENTION, SLEEP QUALITY AND STRESS
This non essential amino acid demonstrates all these qualities and more. As a natural stress reliever that doesn't make you feel drowsy, L-Theanine can provide gentle assistance in relieving mild anxiety and improving calmness
Promotes a state of calmness withouth the drowsiness

Added benefit of magnesium bisglycinate for additional relaxation

High potency capsule
Why you'll love it
Because you want to relax, but aren't ready for bed. L-Theanine is a unique amino acid because unlike its counterparts, it is not used to form proteins or enzymes, and cannot be found readily in the diet. The main dietary source of L-Theanine is green and black tea, though the amount consumed by an individual on a daily basis is not usually enough to provide a therapeutic effect. It's structure is similar to glutamine and easily crosses the blood-brain barrier so it can work directly on the central nervous system. 
It is most well known and researched for its ability to promote relaxation and fight stress and anxiety without the typical sedation side effect experienced with most other supplements with similar benefits. It can increase dopamine and GABA receptors in the brain which essentially means it can help to slow down the feelings of fear and stress when neurons become over excited. 
Interestingly, it has also demonstrated an ability to improve concentration and focus and may show some benefit in individuals who have stressful jobs that require high levels of cognitive functioning, or require sustained attention over prolonged periods of time. 
If you tend to be one of those people who lie awake at night running through tomorrow's To Do list, or tossing and turning with worry, L-theanine may help lull you into the restful sleep you deserve. While it doesn't cause drowsiness like many other sleep aids, it can help to reduce the stress and anxiety that is keeping you up at night. It can be part of a treatment plan for someone with moderate to severe insomnia, though we recommend working with your primary care provider to determine the root cause of your sleeping troubles.
Why this formula?
Theanine can be prepared by one of three methods: isolation from tea leaves, chemical synthesis, or biosynthesis. Due to the high cost and low yield of theanine from tea leaf extraction, this method is less commonly used in commercial settings. Chemical synthesis of theanine is high yielding and may be cost effective, but supplements prepared by chemical synthesis often contain a racemic mixture of both L-theanine and D-theanine. It is not known if D-theanine has the same effects as L-theanine. Due to the limitations with extraction or chemical synthesis of theanine, biosynthesis has the strongest potential for producing theanine for dietary supplements.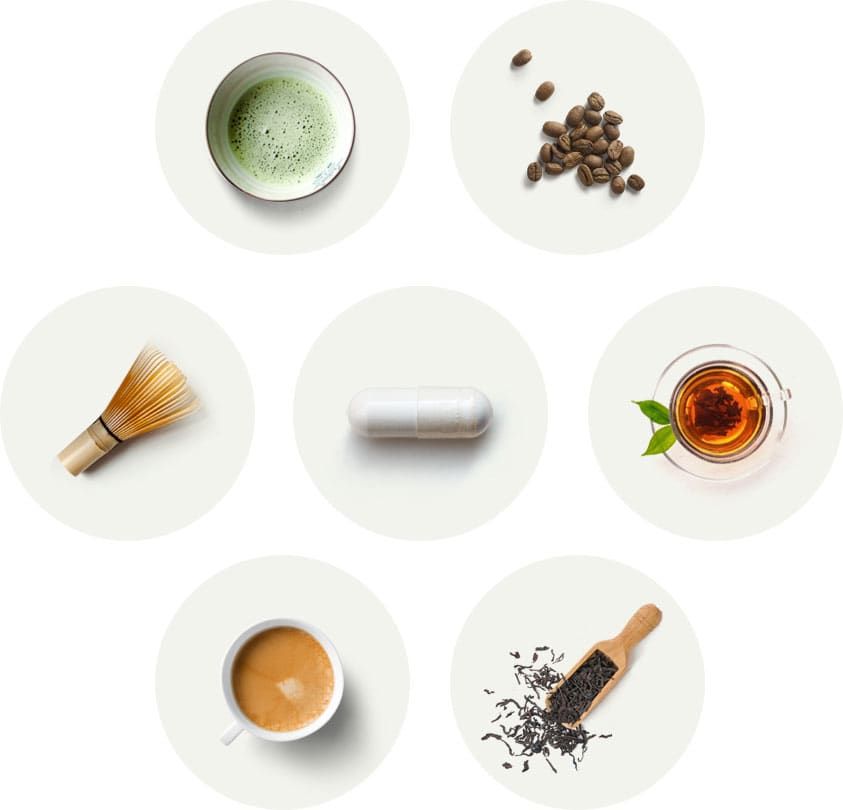 How much do I really need?
L-Theanine is generally well tolerated at doses between 100 and 400mg and for individuals looking to use it to help maintain a sense of general well being and relaxation, a dose of 225mg daily is ideal. If you are working with your primary care provider and using L-Theanine as part of your treatment plan, they may recommend a different dose more tailored to your individual needs.
Still not sure what you're after?
Take our Health Assessment and let us help!
Nutritional Info
Supplement Facts
L-THEANINE
PER 1 CAPSULE

Amount Per Serving
Non-Medicinal Ingredients: Microcrystalline Cellulose, Magnesium Stearate, Hypromellose / Pullulan (Vegetarian Capsule)
Recommended Use or Purpose: Helps to temporarily promote relaxation.
Recommended Dose (Adults): Take 1 capsule daily.
Cautions & Warning:  Theanine can decrease blood pressure, so it is not recommended in individuals who are on blood pressure medication. It can interfere with the effects of stimulants and should not be combined with them unless under the supervision of a doctor. Do not use if you are pregnant or breastfeeding.
As with any natural health product, you should consult your healthcare practitioner on the use of this product. Store product in a cool and dry place. Keep out of reach of children. If you experience an adverse event or allergic reaction, discontinue use immediately and contact a healthcare professional.