Lactation Aid
Lactation Aid
NPN 80062649
Manufactured By Organika
NON GMO
GLUTEN FREE
ARTIFICIAL COLOURS
SWEETENERS
ARTIFICIAL FLAVOUR
VEGAN
Support for mothers facing challenges producing enough breast milk.
Worried about your breast milk supply? You are not alone. Ma's Milk provides support to mothers facing challenges producing enough breast milk, with a unique 3-in-1 formula featuring herbs traditionally used as lactation-boosting remedies for centuries.
Unique 3-in-1 formula

Used in Herbal Medicine as a galactogogue

Helps promote and increase milk production
Why you'll love it
Breastfeeding is a natural way to provide nutrients and antibodies to support the healthy growth of your baby and protect it from infections and disease. It also has positive impacts on your own health, helping lower the risk of health complications such as diabetes and weak bones later in life. Last but far from least, breastfeeding is a wonderful opportunity to bond with your baby and nurture their need for comfort and love.
However, only 26% of Canadian mothers exclusively breastfeed until the six-month mark, with insufficient milk supply being the main reason cited for stopping breastfeeding. Low milk production can be extremely stressful for new moms, but in many cases, it can be overcome with simple measures:
Making time for self-care and relieving stress
Eating often and consuming more calories
Maintaining a healthy and diverse diet
Drinking plenty of water
Adding lactation-boosting foods to your diet, like oats, garlic, and dark leafy greens
Increasing the number of feedings
Effective latching of the baby
Supplementing with herbal galactagogues
Ma's Milk is intended for breastfeeding mothers who wish to increase their milk production. It is safe to take it either immediately postpartum or 2-3 days after postpartum.
You may want to take Ma's Milk if your milk supply is insufficient, if you need to stockpile milk before spending time away from your baby, or if your baby is going through a growth spurt and needs more milk than usual.
It is important that only breastfeeding mothers take this product. Blessed thistle can stimulate menstruation and is not safe for use during pregnancy. It is safe to use postpartum.
You can continue to take Ma's Milk for as long as you wish to keep breastfeeding and should expect to see results within 12-24 hours of consuming this product. This product should be used in conjunction with increased feedings to stimulate breast milk production.
Why this formula?
Galactagogues are herbs that help increase milk supply in breastfeeding moms. Ma's Milk's formula, third-party tested for your safety, features three scientifically-proven galactagogues: blessed thistle, fenugreek, and moringa.
Blessed Thistle: A Mediterranean herb known for its many medicinal applications. It stimulates blood flow to the mammary glands, increases and enriches milk flow.
Fenugreek Seeds: A commonly-used galactagogue in many parts of the world. It is a source of phytoestrogens, which play a role in the production of prolactin, the milk production hormone.
Moringa Leaf: A highly valued food crop in its native South Asia, it has been shown to increase prolactin levels and milk production.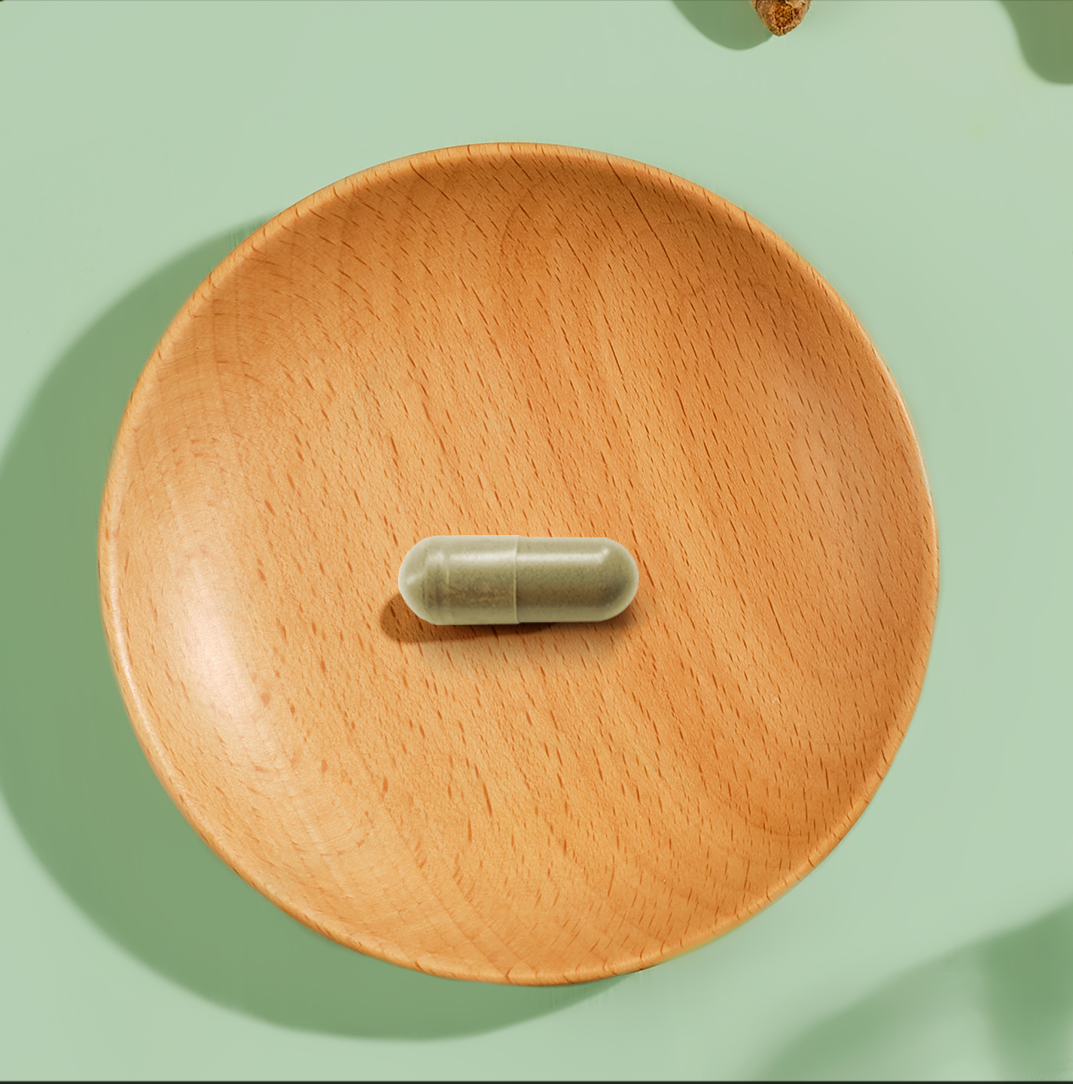 How much do I really need?
The recommended dose to help with lactation is 2 capsules per day.
Still not sure what you're after?
Take our Health Assessment and let us help!
Nutritional Info
Supplement Facts
MA'S MILK
PER 1 CAPSULE

Amount Per Serving
Fenugreek 10:1 Extract (Trigonella foenum-graecum) (Seed)(Equivalent to 1000 mg dried Fenugreek seed powder)
100mg
Blessed Thistle 10:1 Extract (Cnicus benedictus) (Herb top) (Equivalent to 1000 mg dried Blessed Thistle herb top powder)
100mg
Moringa Leaf Powder (Moringa oleifera)
500mg
Non-Medicinal Ingredients: Brown Rice Flour, Magnesium Stearate (Non-GMO Vegetable Source), Hypromellose / Pullulan (Vegetarian Capsule), Microcrystalline cellulose
Recommended Use or Purpose:  Ma's Milk is intended for breastfeeding mothers who wish to increase their milk production. It is safe to take it either immediately postpartum or 2-3 days after postpartum.
Recommended Dose (Adults):Take 2 capsules 2 times per day with a meal.
Cautions & Warning:  Consult a health care practitioner if symptoms persist or worsen. Consult a health care practitioner prior to use if you have diabetes or are breastfeeding. Do not use if you are pregnant. Do not use if you have an allergy to the Asteraceae / Compositae (daisy) family. Hypersensitivity/allergy is known to occur; in which case, discontinue use.
As with any natural health product, you should consult your healthcare practitioner on the use of this product. Store product in a cool and dry place. Keep out of reach of children. If you experience an adverse event or allergic reaction, discontinue use immediately and contact a healthcare professional.