DEEP IMMUNE
Deep Immune
340mg
NPN 80077707
Manufactured By St. Francis Herb
NON GMO
DAIRY FREE
GLUTEN FREE
SOY FREE
EGG FREE
WHEAT FREE
PRESERVATIVE FREE
ARTIFICIAL COLOURS
SWEETENERS
ARTIFICIAL FLAVOUR
VEGAN
ORGANIC
AVOID WHEN PREGNANT/BREASTFEEDING
FOR WHEN YOU DON'T HAVE TIME TO BE SICK
This powerful immune boosting cocktail contains adaptogenic herbs that support the body's ability to cope with stress, which we know affects the immune system
Helps increase chances of staying healthy with a powerful boost to your immune system

Made with certified organic and wildcrafted herbs
Why you'll love it
Because being sick sucks! There are a number of ways that you can help boost your immune function including making sure you get lots of rest, eating a well balanced, nutrient dense diet, and washing your hands. But even then, we can all use a little help ensuring our immune system is in top form! Enter Deep Immune. This powerful immune boosting cocktail contains adaptogenic herbs that support the body's ability to cope with stress, which we know affects the immune system.
The principles behind the combination of herbs used in Deep Immune is based in Traditional Chinese Medicine, and focuses on herbs that defend as well as adaptogenic herbs. It combines these defensive herbs to address the various critical body systems that are related to immunity. Astragalus and reishi are qi tonic herbs, for example, while schisandra is a liver protectant. Codonopsis and eleuthero play their role as general tonics, while white atractylodes improves the digestion of food and the absorption of nutrients. Ligustrum relates to the circulatory system and eyes and Licorice is considered "the great harmonizer" in traditional Chinese medicine, amplifying the healing qualities of all the ingredients.
Nearly all the herbs in Deep Immune are adaptogens. Adaptogens are plant remedies that help the body adapt to stress and push back against fatigue. They act, in fact, very much like a thermostat, constantly working to bring the body into a state of balance by stabilizing its physiological processes.This means that adaptogens can function as preventers of disease and have a critical role in immune health.
Why this formula?
This formula is quite unlike anything else you will find on the market. The carefully curated selection of certified organic, wild crafted, herbs work together to create an immune tonic that actually works.
Herbal formulas can often be quite pungent and not the most pleasant tasting, however, the special process used to create these capsules makes them tasteless and easy to digest, all while delivering a product that is just as potent and effective as taking them in a liquid tincture form.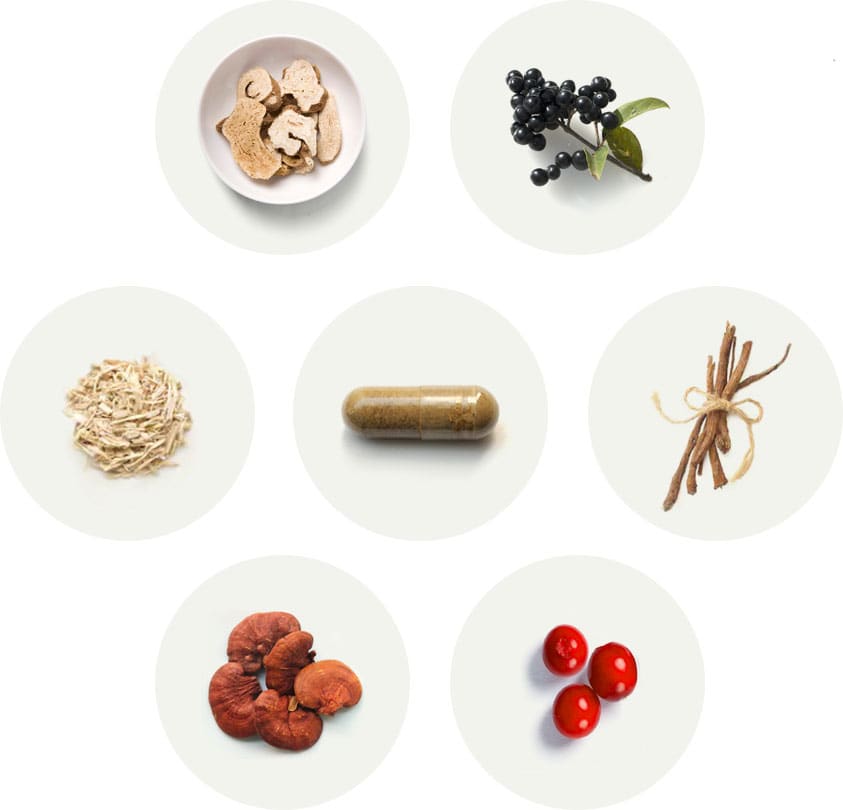 How much do I really need?
The unique nature of this herbal compound means that it can be taken in a variety of ways depending on how you want to use it. For the purpose of general immune boosting as a daily preventative measure, we recommend taking 3 capsules every morning. Your primary care practitioner may recommend different dosing depending on your specific needs and health goals.
Note that this supplement is not designed to be used at the first sign of a cold, rather it should be taken before symptoms start.
Still not sure what you're after?
Take our Health Assessment and let us help!
Nutritional Info
Supplement Facts
DEEP IMMUNE
PER 1 CAPSULE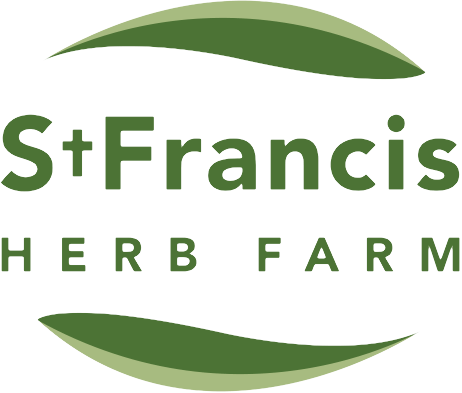 Amount Per Serving
Astragalus (Astragalus membranaceus, root) (5:1, DHE 340 mg)
68mg
Codonopsis (Codonopsis pilosula, root)(5:1, DHE 255 mg)
51mg
Eleuthero (Eleutherococcus senticosus, root)(5:1, DHE 255 mg)
51mg
Reishi (Ganoderma lucidum, fruiting body)(5:1, DHE 255 mg)
51mg
Ligustrum (Ligustrum lucidum, fruit)(5:1, DHE 170 mg)
34mg
Schisandra (Schisandra chinensis, fruit)(5:1, DHE 170 mg)
34mg
White Atractylodes (Atractylodes macrocephala, rhizome)(5:1, DHE 170 mg)
34mg
Licorice (Glycyrrhiza glabra, root and stolon)(5:1, DHE 85 mg)
17mg
Non-Medicinal Ingredients:   Hypromellose (vegicap), Rice hulls powder
Recommended Use or Purpose: A complex of herbs used to boost immune function for the prevention of colds and flus.
Recommended Dose (Adults): Take 3 capsules every morning.
Cautions & Warning:  Consult a health care practitioner before use: if you are breastfeeding; if you have a liver disorder, an acute infection, or an autoimmune disorder. Consult a health care practitioner if symptoms worsen or persist. Do not use: if you are pregnant; if you have hypokalemia, high blood pressure, or a kidney or cardiovascular disorder; if you are taking thiazide diuretics, cardiac glycosides, corticosteroids, stimulant laxatives or other medications that may aggravate electrolyte imbalance.
As with any natural health product, you should consult your healthcare practitioner on the use of this product. Store product in a cool and dry place. Keep out of reach of children. If you experience an adverse event or allergic reaction, discontinue use immediately and contact a healthcare professional.