Our Team
Everyone Loves an Origin Story
As a practicing pharmacist for over 10 years, a lot of my education and training was centered around the traditional Western model of treating disease, but after some pretty transformative health changes in 2014, I developed a new appreciation for the importance of a holistic approach to health. Preventative, natural health care became my personal and professional focus, which naturally led me to supplementation with vitamins. Let's be honest though, the process of buying, storing and remembering to take your vitamins daily is work. Like most people with good intentions, despite my best efforts, I would sometimes go weeks without taking my supplements. As an avid vitamin taker, I felt the effects – I lacked energy, my sleep wasn't as restful and I would notice changes in my skin. It was during one of these times that I had one of those cliche "but there's got to be a better way" moments, and I knew exactly what needed to be done!

While I had a job that I loved, the decision to leave and start VTMN Packs full time felt right, and work on getting things up and running started almost immediately. Like any new startup, we faced our share of challenges, pushed deadlines and curveballs. But my passion persevered and I am so happy to have been able to introduce this novel and convenient concept to the Canadian market.

VTMN Packs was created not just to simplify my life and the lives of other Canadians struggling with staying on their regimens, but moreover it grew to be a platform to educate and provide access to high quality foundational vitamins and supplements. I am committed to doing it right - aligning with the right brands, advisors and sticking to our principles of simplicity, quality and transparency. My goal is to build a community of like minded wellness individuals and show everyone that taking your health into your own hands and making healthier choices doesn't have to be complicated.

Thank you for choosing us to help you on your wellness journey and allowing us to take the hassle out of taking vitamins and supplements.
Leadership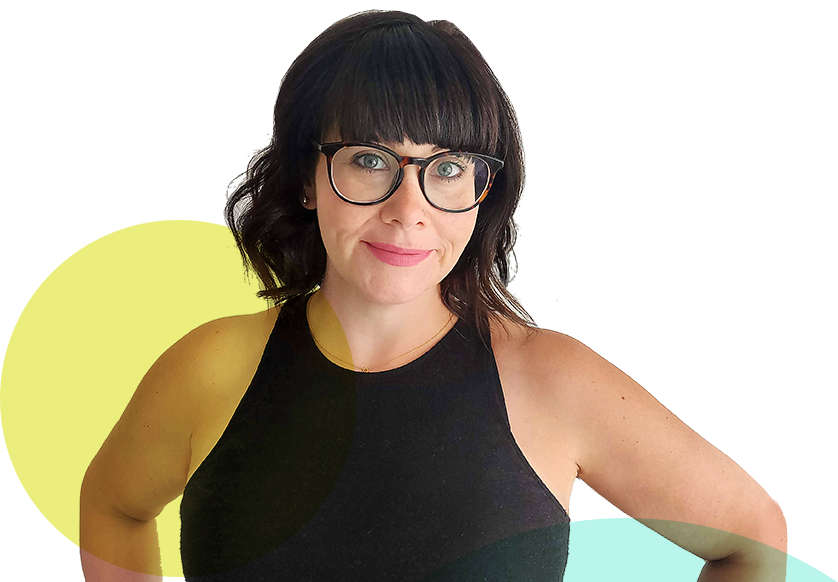 LAURIE COOK
B. Sc Phm, RPh
FOUNDER & CEO
Laurie is a licensed Pharmacist with over 15 years experience in the industry. In that time, she has gained extensive experience in the retail, long term care, corporate and specialty settings, but something she always found lacking from her practice was a focus on holistic and preventative approaches to promoting health and wellbeing. With a growing interest in more natural modalities to treat disease, she spent a lot of time studying homeopathy, herbal and natural medicines, and incorporating that into her retail pharmacy practice.

Laurie strongly believes in personalized medicine, and that there is not a one-size-fits-all approach to managing disease. If we start treating health in well individuals, the incidence of disease can be significantly reduced in our general population. This notion, combined with her pharmacy background is what lead her to found VTMN.
Our Advisory Board
Our experienced advisory board is made up of a team of Naturopathic Doctors and Holistic Nutritionists with many years combined experience in the health and wellness industry. Every member of the team comes with a unique and specialized background that helps to contribute to the quality selection and service you see available at VTMN Packs.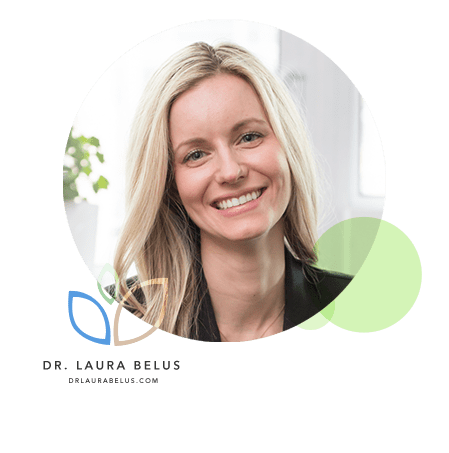 LAURA BELUS
ND
NATUROPATHIC DOCTOR
As a graduate of the Canadian College of Naturopathic Medicine Dr. Laura Belus believes that health is attainable at any age. As a young adult, she made the connection between the foods we eat and how we feel. This was a powerful tool in reversing her long history of migraines and skin concerns.

Dr. Laura has a true passion for health optimization, and guides her patients to achieve their best health possible. She provides such services as detox programs, education on quality supplements and customized diet recommendations. In recent years she has developed a focus on hormone balance and skin concerns, specifically acne. She uses treatment such as bioidentical hormones, cosmetic facial acupuncture and advanced testing to treat the root cause of the health issue for lasting results.

The philosophy is by rebuilding the foundations of health: diet, sleep, exercise and lifestyle, one can restore the body to a place of balance and experience greater vitality, regardless of age.

The one supplement she can't live without is her activated B Complex which helps her with everything from stress, mood, hormone, detox and weight management.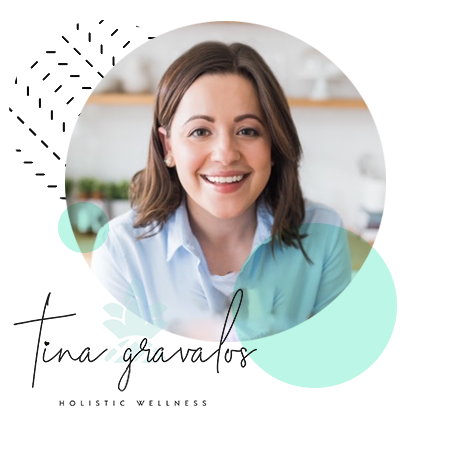 TINA GRAVALOS
CNP, RNCP
CERTIFIED NUTRITIONAL PRACTITIONER
Tina is a Certified Nutritional Practitioner (CNP), also known as a Holistic Nutritionist. She has an Honours Bachelor of Arts degree from the University of Toronto, double majoring in Sociology and Criminology/Socio-Legal Studies.

As the founder of Tina Gravalos Holistic Wellness, Tina has created a multifaceted wellness business that focuses on one-on-one nutrition consulting, customized meal plans, recipe development and writing for various wellness companies

Tina is known for her no fuss approach to better health. She is passionate about educating people on the importance of simplifying their health. She helps her clients navigate through their wellness journey by taking them back to basics, something many people have lost sight of. In her practice, Tina focuses on metabolic syndrome (high blood pressure, high blood sugar levels, high triglyceride levels, abnormal cholesterol levels) and preventative health.

One of her favourite supplements is fish oil. Fish oil has many benefits like lowering triglycerides and helping to raise HDL cholesterol.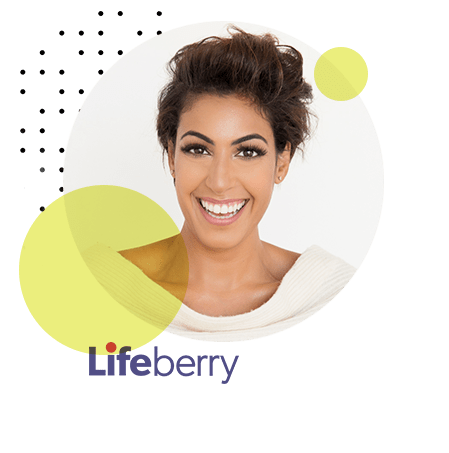 NORINE KHALIL
MSc, RD
REGISTERED DIETICIAN
Norine is a Registered Dietitian, graduating from The University of Western Ontario with a degree in Foods and Nutrition. She also completed a Master's Degree at McGill University in Human Nutrition and Dietetics. Her mission is to educate, challenge, and empower individuals to make the best food and nutritional choices with the goal of ultimately improving both mental and physical wellbeing. With over five years of experience in a number of settings, both clinical and within the community, she has guided people of all ages and backgrounds to improve their nutrition. She has a passion for education in the areas of weight loss, Diabetes management, food allergies and intolerances, and gut health.

During her Masters, she focused on the link between nutritional knowledge and stress in breast cancer survivors after treatment. She is an active member of the College of Dietitians of Ontario and the Dietitians of Canada.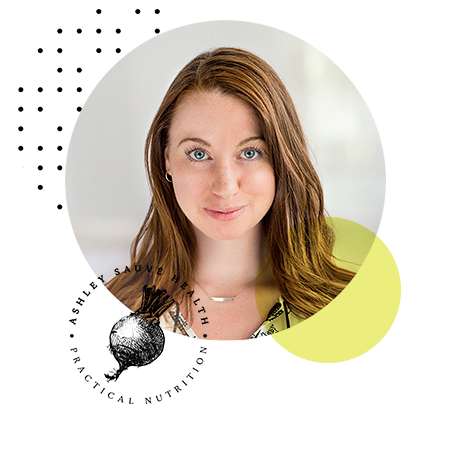 ASHLEY SAUVÉ
CERTIFIED NUTRITIONAL PRACTITIONER
Ashley is an evidence-based holistic nutritionist specializing in digestive health. In her private practice, she helps people navigate digestive issues like IBS, IBD, and GERD.

Her no-nonsense approach to natural healthcare sets her apart from her peers. She bridges the gap between alternative healthcare and western medicine, to highlight that holistic doesn't mean unscientific, and to teach you to ask questions and think for yourself.

One supplement she can't live without is Magnesium, which is used in over 300 enzymatic processes in the body and supports healthy hormones.